Safety light curtain, 2500 mm high with 52 elements (resolution 50 mm)
SIL 2 certified safety light curtain by TÜV NORD.
Direct integration into the door edge due to door blanking. Easiest alignment.
Combined output with PNP/NPN (push-pull) and FSS.
Fulfils SIL 2 without testing if FSS output selected.
Ideal for modernization projects due to FSS control unit.
Doors up to 10m wide and up to 1.6m/s closing.
2nd output for additional information.
Cross section only 12 mm × 14.5 mm.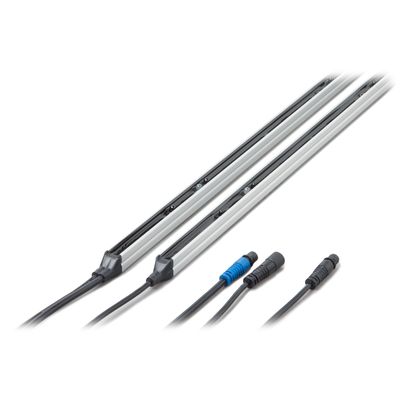 ---
Watertightness:
IP68, IP67 with cable
Operation range:
10 meters
Power Supply:
10...30 VDC
Max DC Consumption (mA):
50
Certified regulations:
CE, TUV
---